We Are Automation Integrators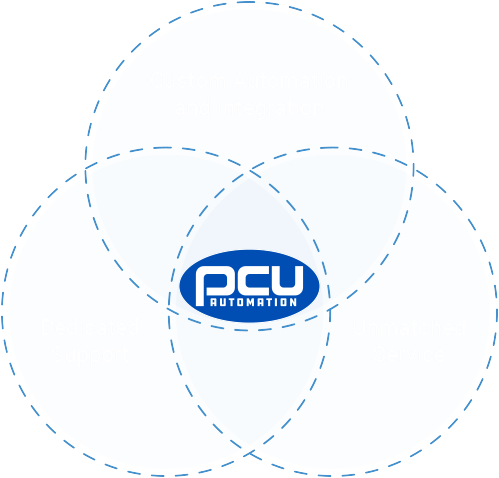 At PCU, we deliver 360-degree integration. It's our promise that you'll get a top-to-bottom, start-to-finish custom approach that gives you operational transformation, dedicated experts committed to solving your process challenges, and unmatched service. What does this mean for you? It means you have a partner focused on the safety, quality and reliability of your manufacturing process while also driving the future of factory automation and robotics.
Our Services & Capabilities
"Working with PCU was an effortless and truly enjoyable experience. We spent months looking for a firm that we felt was technically competent and capable of functioning as a member of our team and not just as a "consultant". We found just that with PCU. They were easy to talk with about finances, reliable, supportive and understanding of technical risk and installation concerns. At no point in time did PCU ever act as though our problems at N12 weren't their responsibility as well. Following our system install, PCU was responsive and addressed all our punch list items in a timely and considerate manner with extreme attention to detail. I would highly recommend them to anyone in need of a competent and professional automation integration company."  ~ Chris Dinan, N12 Technologies
Are you ready to transform your operations to be more ergonomic, efficient and modern? PCU is ready to work with you. Contact us and make today the day that you have true 360-degree integration.